The Omokdae/Imokdae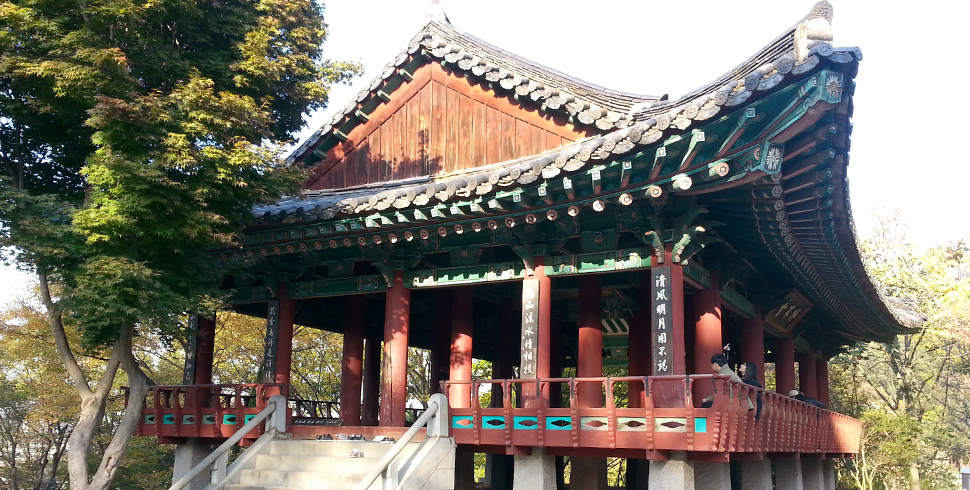 where you can look down the Hanok village

Omokdae is settled down at the foot of Seungam mountain where you can look down the Hanok village, on the left side of Kirin-ro along Taejo-ro. If you cross the pedestrian overpass connected to Omokdae, and move about 70m upwards, you will find Imokdae which informs you that Mokjo Lee An-Sa(Taejo Lee Sunggye's great-great grandfather) had been lived in here before leaving Jeonju.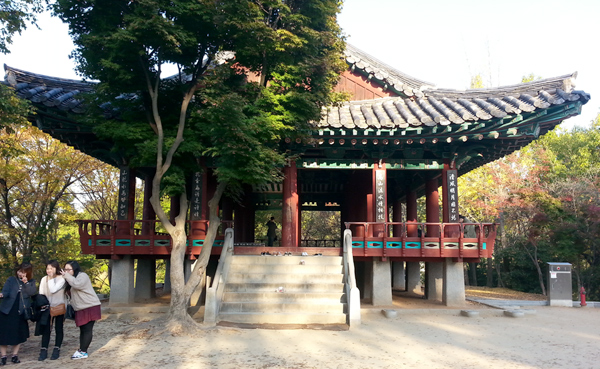 After Lee Seong-Gye wins against Japanese invaders who once dominated mountain Hwangsan in Namwon Unbong area, he held an evening party at Omokdae, before going back to GaeGyeong(Seoul of Joseon). It is said that, in this place, Lee Seong-Gye recited the same song that Yubang who founded Han dynasty sang. That is, the exposition of ambition that he will establish a new country of his own.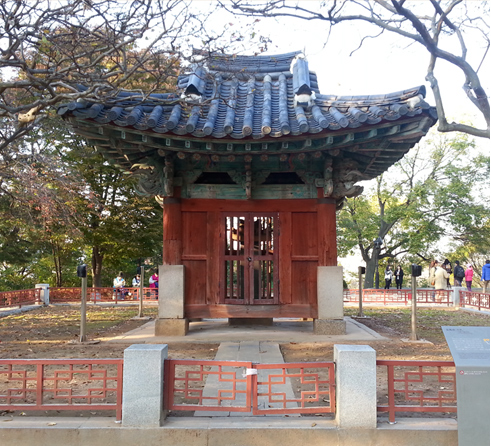 In Omokdae and Imokdae, there is a tombstone engraved with the own handwriting of Gojong and a monument house. Gojong was the emperor who tried to refuse the fall of Joseon Dynasty and reconstruct the traditional dynasty. The fact that a person like him erected the tombstone (called "Taejogo-Hwangjae-Jupil-YuJi") and monument house at Omokdae in 1900 represents the identity of Jeonju as the home of the Joseon.
At the historical site where the first King stayed, the last king engraved his handwriting with his blood and tears as the country fells. Under the hill, the smoke of cooking rises as the sun sets, and the moss is growing on the blue tombstone.