The Chimyeongjasan Holy Land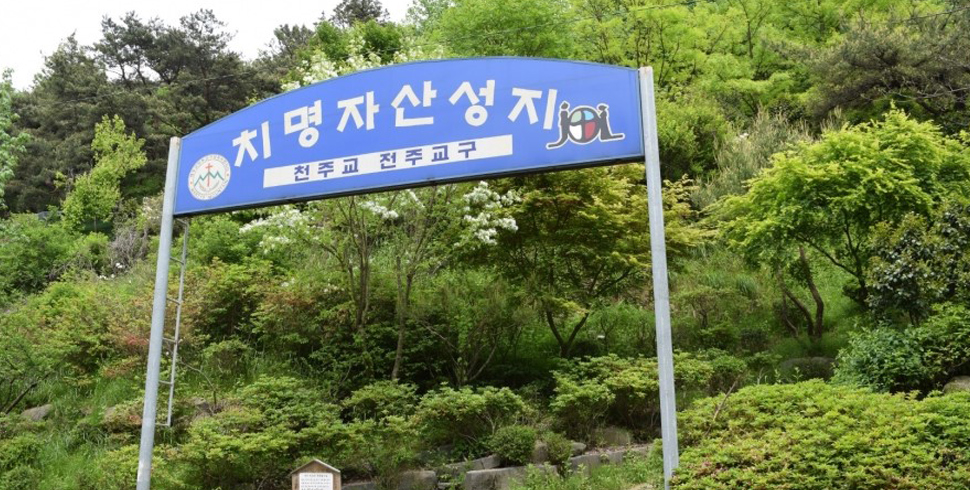 Jeonju, the birthplace of the Korean Catholic Church

On the hogback in the south-eastern part of Jeonju Hanok village, there is the Chimyeongja Holy Ground with a towering cross, attracting a constant stream of pilgrims.
"Chimyeongja" means "someone who gave his/her life." It represents the respect about the Catholics who died a martyr to keep their faith. In Chimyeongjasan, Yu Hang-Geom's 7 family members who had been martyred are buried together.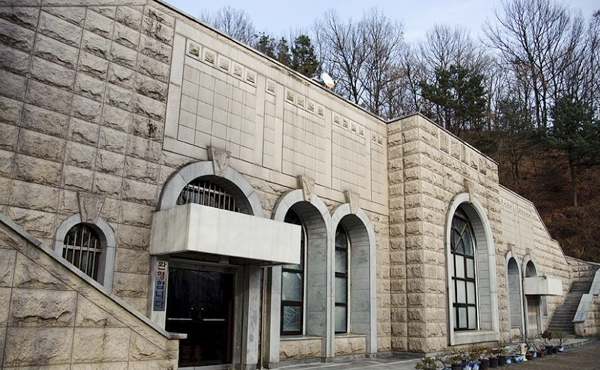 On the top of the rock face, at 300 meters above the sea level, there is a commemoration cathedral built in 1994. The commemoration cathedral is made of granite and built on the rock cliff; it is known as the highest building in Korea among other cathedrals designed/built with mosaic wall painting. Even if you are not a Catholic, you can feel a mysterious power of religion at the rock of miracle (Jesus Maria Rock), which is on the upper side of the 'Grave of martyred virgin couple.'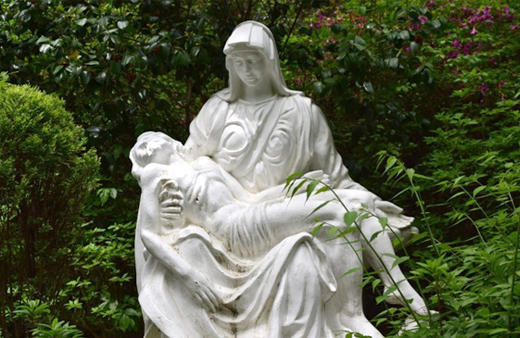 On the left side of the Church, there is the 'Station of the Golgotha Cross.' It is one of the most outstanding pilgrimage route in the world. In 1790, when many Catholics were suffering persecution, a virgin couple who lived in Jeonju were martyred. In order to honor the virgin couple and other martyrs, Father Gu Marsino built a big cross here, Chimyeongjasan, in 1937. The cross is called 'Golgotha Cross.' The station of the golgotha cross is full of flowers from entrance to the top, so it is great to walk and meditate not only for the Catholics but also for those who are not Catholic.
Moreover, the early spring landscape of Jeonju from the top brings a rare atmosphere that is only allowed to enjoy for the people who climbed the mountain.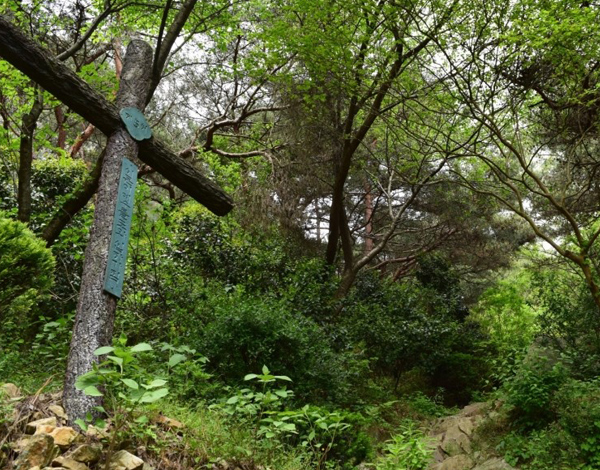 'Montmartre Square', the large rest area at the entrance of the Holy Land, draws clear distinctions between holiness and secularity. Montmartre is a small hill located in north-east of Paris. It has an altitude of 130m, and the name is originated from the phrase: 'the hill of martyr.' Like Montmartre, Chimyeongjasan is also a historical martyrs' shrine.
In the early 17th century, Catholicism was introduced to Korea through the books gotten from China for the first time and began to be studied between some scholars.
However, every religion or study except Confucianism was strictly banned in those days, therefore over 10,000 people died a martyr through ruthless persecution, before the freedom of religion was allowed in 1886. The Korea catholic church is not handed down by the foreign missionary but is established by spontaneous effort of Korean people, which is the singular case in history. Especially, Jeonju is known that there were a lot of faithful believers escaped form the persecution, and even the first martyr in South Korea was from Jeonju. Here in Jeonju is the first self-governed parish in South Korea.