Pungpaejiguan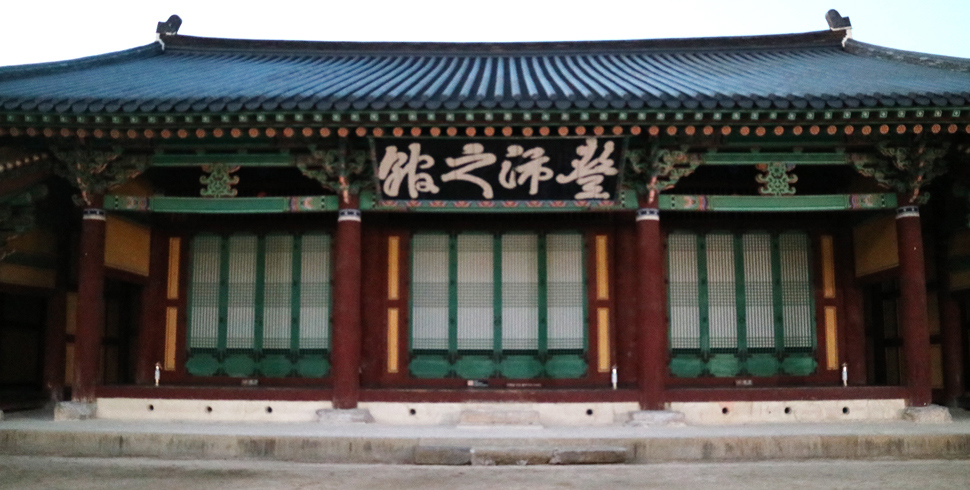 The meeting place, Pungpaejiguan

Pungpaejigwan (Jeonju Guesthouse) is assumed to be built at the same time when Jeonju Buseong was established. According to the record, later in the third year of Seongjong(1473), Jeonju Governor Jo Geun had rebuilt the inn using the remaining money after constructing Jeonju History Archives. It is very important treasure representing the authority and honor of Jeolla Provincial Office. A large signboard on which was written 'Pungpaejigwan' in the flowing cursive style is hanging in the front of the building. It is told that the writing on the signboard is the work of Ju Sang-Beon, the prime minister of Ming Dynasty. Here, the word 'Pungpae' means the hometown of the first king of Han Dynasty, representing that Jeonju is the cradle of Joseon Dynasty.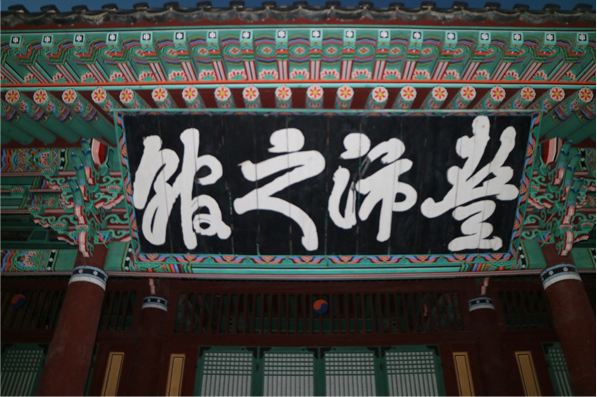 You can meet Pungpaejigwan (Jeonju Guesthouse) in the heart of downtown, and it gives you unexpected peace of mind. The old guesthouses were installed in each villages and used as accommodations for officers on business trip or foreign envoys during Goryeo and Joseon Dynasty. Since Joseon Dynasty, a tablet representing the King was put in the main office and people worshipped it with their palms of the hands together. When celebrating national events, holding private and public joint ceremony, and entertaining foreign visitors, the place became the banquet hall.
There were originally many buildings, but now only Jugwan, Seoikhyeon and Sujiksa are remaining. Presently, Seoikhyeon and Dongikhyeon, which are equal in size, are short of one room due to the road extension. Naesammun, Jungsammun, Oesammun were the main gates facing Jugwan, but today the boundary is shrunken to the inside of Naesammun.
Jeonju Gaeksa (Jeonju Guesthouse), the meeting place of Jeonju citizens for decades, changed its name to 'Pungpaejigwan.' It has been called official residence or hotel and installed in each villages after Goryeo Dynasty. The opinion to set back the name to 'Pungpaejigwan' was dominant, because other regions than Jeonju also had hotels, and the meaning of former name was distorted through Japanese colonial and modern era.
'Pungpae' refers to the hometown of founder, which is originated the hometow of Yubang, the founder of Han Dynasty. Based on that, Jeonju was used to be called 'Pungpaejihyang' because it was the hometown of Lee Seong-Gye who founded Joseon, and Jeonju Guesthouse begun to be called 'Pungpaejigwan.' From now on, when making appointments, let's say "See you at Pungpaejiguan", as it is the proper name.
It would be nice to look around the guesthouse since it is a space for meeting and rest today. After dark, you can enjoy the night view including the signboard of in the middle of downtown, and the splendid light of Luminarie is filling the street of youth for you to appreciate.