Deokjin Park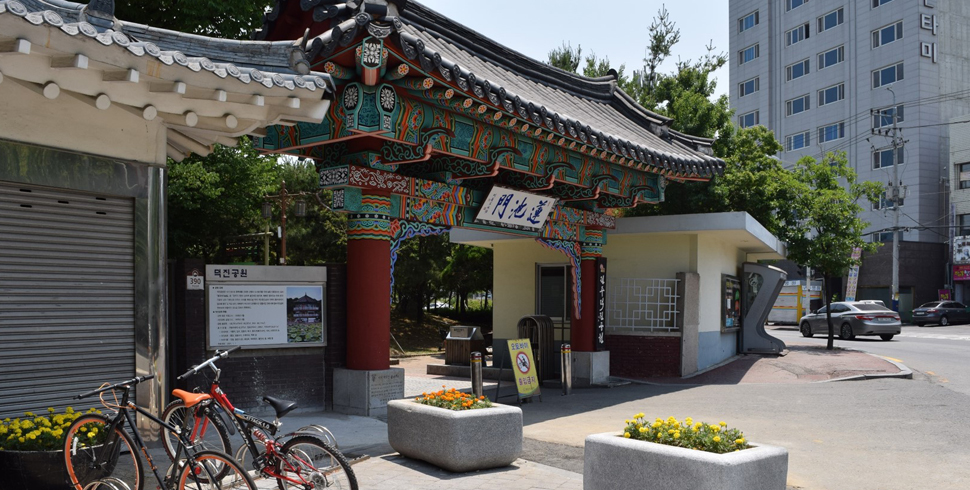 Doekjin Park, the romantic place where reminds the memory of our family, lover, and friends

Deokjin Park located in the center of downtown, it is the place of memory keeping at least one memory of Jeonju citizens. Especially the large lake in the park, Deokjinho, is known to tourists and photographers of the entire country for its beautiful early July scenery. Deokjinho Lake takes up two-thirds of the park, and shows a musical fountain performance that you cannot miss, along with Deokjinchaeryeon, one of the eight greatest scenery of Jeonju.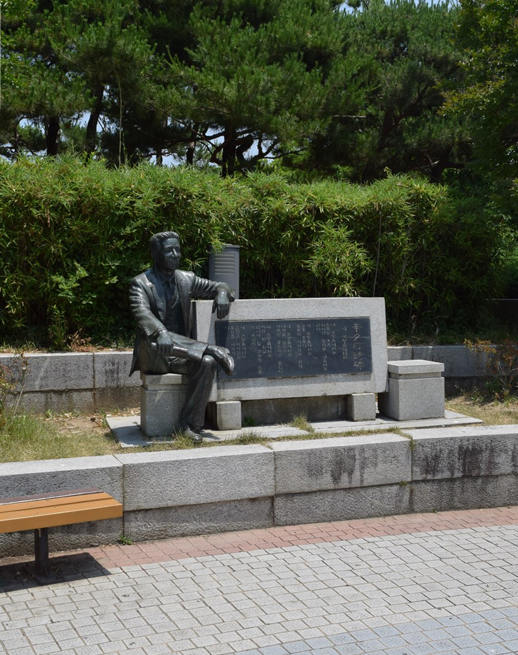 The memory of Jeonju citizens stays in the Deokjin Park with its various attractions. It is the place where the romanticism of Jeonju citizens fully remains.
The tombstones of poet Shin Seok-Jeong, Kim Hae-Gang, Lee Cheol-Gyun and Baek Yang-Chon are standing around in Deokjin Park, with the scent of lotus pervaded in the air. It is the figure of 'the holy place of Jeonju literature', where people can cherish the literary people who pioneered local modern literature and enhanced the literature of Jeonbuk province.
The age of sixty exceeded with poetry. The muddy water stem of history mercilessly trampled my mental world many times and ran away so far. But I console myself that I have never wasted myself in the veneral desire or unimportant things. It is the astronomical phenomena that makes a poem great or not. My honorable attitude to poetry is nothing more but a courtesy. - Preface of 「Prelude of the Mountain」 (1967), written by Shin Seok-Jeong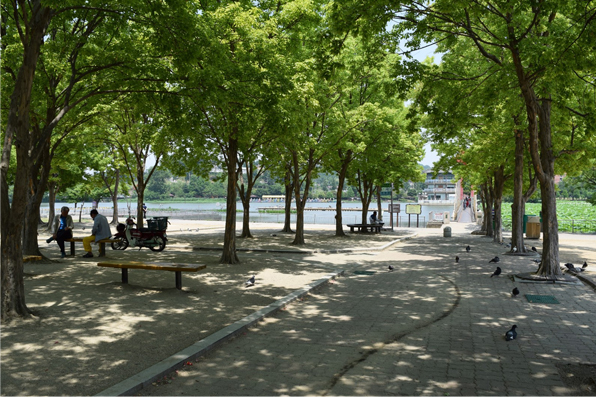 Beautiful mountain / Beautiful moon / The night is pure and clean / A traveler lies back upon the bright moon / Like a watery sound of galaxy / Open bright eyes to see the bright window / Clear face on the mountain forehead / If eyes closed / The sound of shattering moon by water keeps me from sleeping / Sitting alone speechlessly / Watching the moon like mirror / With my openhearted / This one night / I will obey it like Buddha - Full text of the 「Moon of Geumgang」, written by Kim Hae-Gang   
The park opened again in 1998 after broad-scale remodelling reminds us a small hill of a country village. Moreover, it maximized the historical value by creating traditional pavilion and iris marsh, while reconstructing the park to eco-friendly facility by installing artificial waterfall and wooden bridge. Besides, the place is also popular for Dano Iris Festival held in Dano Day. During the festival, women wash their hair with the water infused with iris in the early morning, and wish for health throughout the year.