Traditional Culture Facility
Gangam Calligraphy Gallery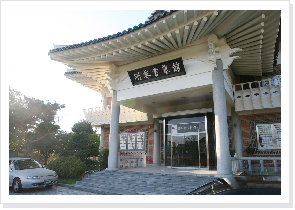 It is the only Calligraphy Specialized Gallery in the country, which was built by the local calligrapher Gangam Song Seong-Yong. About 1,000 pieces of work by famous Korean calligraphers, such as Chusa Kim Jeong-Hui, Changam Lee Sam-Man, Danwon Kim Hong-Do, Dasan Jeong Yak-Yong, are exhibited in the gallery. Those works are all collected by Song Seong-Yong over his entire life. You can deeply enjoy 'calligraphy art' and atmosphere of the city Jeonju of the calligraphy.
Classics Translation Institute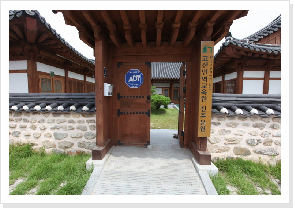 Korea Classics Translation Institute was formerly the 「National Culture Promotion Meeting」 organized by 50 veterans in the world of scholarship, culture and art, including Woltan Park Jong-Hwa. It became the 「Korea Classics Translation Institute」, under the influence of the Ministry of Education in November 2007. The institute translates/publishes the Korean classics, which is our cultural heritage, for us to read, feel and keep it in our mind. It also arranges/researches the Korean literatures to provide the basic data of Korean history, culture and ideology.
Handcraft Workshop Village-1 (Kkotsuk-i)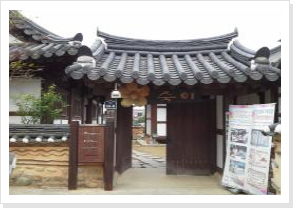 Address

68-8, Hanji-gil, Wansan-gu, Jeonju-si

Phone

063-282-7074
It is a beautifully harmonized space where Koreans and foreigners can learn and get an experience about Hanji (in group or individual). In '韓art space', the Hanji-made reproduction of the royal books returned from France in 145 years is now permanently exhibited. The customed museum panorama making and tourist merchandise development of Hanji culture are currently in progress.
Mokwooheon (Woodcraft Workshop)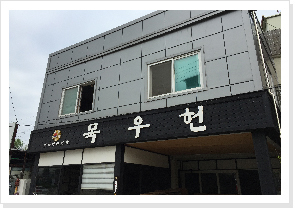 Address

88, Girin-daero, Wansan-gu, Jeonju-si

Phone

063-286-9285
The woodcraft with the breathing of master, Mokwooheon. It is both gallery and workshop of the skill transmitter (no. 2005-2), Kim Jong-Yeon. You can take a look of traditional and modern art works. Exhibition works consist of household items and decorations, such as traditional wooden pillow, Tea Confectionery, honey cookie frame, bookshelf, modeling work, etc.
The multiplication slag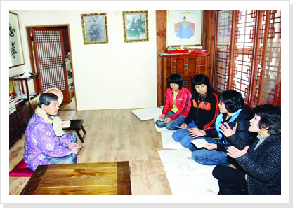 Address

12-6 Choimyeonghui-Ro Wansan-gu, Jeonju-si

Phone

063-284-2323
It is the home multiplication slag of Greater Korean Empire Hwang hand.
The original wood-work cultural center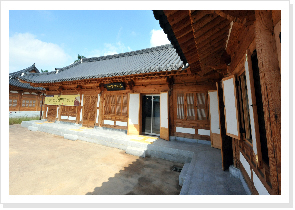 Address

24, Jeonjucheondong-ro, Wansan-gu, Jeonju-si

Phone

063-231-2212
Wanpanbon(woodblock-printed book) Culture Center was erected to inform the importance of Wanpanbon and archival culture. It re-illuminates the publication culture of Jeonju once vivid in the past, and newly summarizes the meaning of Wanpanbon that embraces Jeonju's economy, culture, society, thoughts, etc. It tries to build the future value of Jeonju by these activities, and therefore it casts a long shadow to us
Jeonju Wooden Writings and Paintings Experience Center
Address

46, Jeonjucheondong-ro, Wansan-gu, Jeonju-si

Phone

063-231-5694
This is where people can appreciate the publication printing culture of the Annals of the Joseon Dynasty, one of the UNESCO Memory of the World. Also, various experience programs are available, too.
Jeonju fan culture house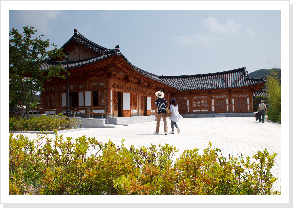 In October 2011, the Jeonju Fan Culture Center opened in Jeonju where Seonjacheong was used to be located, in order to inform the historical value and cultural meaning of the fan. The center is in the middle of Jeonju Hanok village, and promotes various exhibitions of fan relics and regular experience programs, etc. It consists of Jiseonnsil, the planning exhibition room; Cheongpungsil, the permanent exhibition hall of 60 or more fan relics, and Experience Room where progresses fan experience programs.
Jeonju SORI(Sound) Culture Center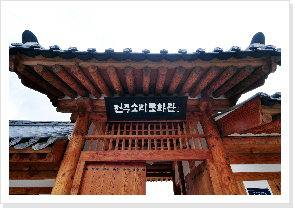 'Jeonju SORI Culture Center(Jeonju Sound Culture Center)' was built to raise the cultural superiority of Jeonju, the home of Pansori, and to lead the new Pansori culture. It is located on the 56, Hanji-gil in Jeonju Hanok Village with land area of 1,315㎡ and consists of 4 buildings in a shape.
Jeonju Embroidery Folk Museum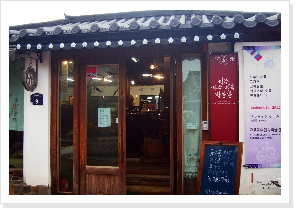 Address

9, Choimyeonghui-gil, Wansan-gu, Jeonju-si

Phone

063-288-6138
There is no specific business hours Closed on Monday, Open Tuesday ~ Sunday Making great appeal to foreign tourists
Jeonju Traditional Culture Center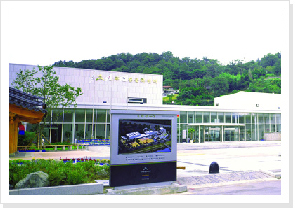 Address

20, Jeonjucheondong-ro, Wansan-gu, Jeonju-si

Phone

063-280-7051

Websitehttp://www.jt.or.kr
The place and Jeonju Traditional Culture Center where the tradition and present age is harmoniously in harmony are in the urban the place which can feel to be wonderful of the tradition. The traditional culture center in which the equipment including the Korean Traditional Music-only Hanbyeok theater, Traditional food center Hanbyeongnu, Cooking experience room, educational experience Gwan Gyeongeopdang, Traditional wedding hall Hwamyeongwon, Traditional teahouse Dahyang, play ground, and etc. is equipped is the Space feeling the traditional culture of Korea with the composite cultural space.
Jeonju Traditional Culture Training Institute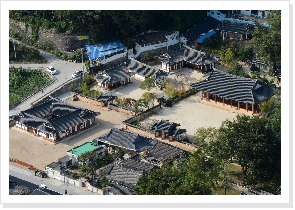 Jeonju Traditional Culture Training Institute, located in Jeonju Hanok village, consists of Jeonjudongheon where provides education and training, and the old houses where trainees can stay. This Institute operates the most Korean-style cultural training and education.
Jeonju traditional Hanji center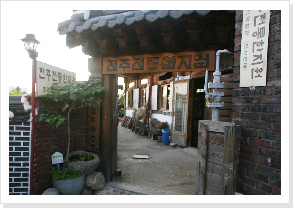 Jeonju Traditional Hanji Center is the place where perfectly reproduces the traditional manufacturing techniques of Hanji; it only produces the pure Korean Hanji with a spirit of thousand years. More than 80% of the Hanji produced here is exported to Japan and the rest is consumed domestically. Unlike other papers, Hanji itself is a piece of art and a valuable heritage that bears the craftsmanship of ancestors. Here, you can learn about Hanji making process, such as knitting, pattering, drying, etc.
Traditional Liquor Museum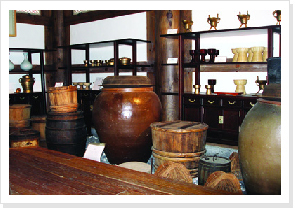 Address

74, Hanji-gil, Wansan-gu, Jeonju-si

Phone

063-287-6305

Websitehttp://urisul.net
Traditional Liquor Museum is the place where the tradition of home-brewed liquor is alive. It is an experience type museum which displays and sells Korean traditional liquors, and reveals its own brewing method to visitors. You can learn about the process of brewing traditional liquors in Yanghwadang, and experience appropriate drinking etiquette through 'Gyeyoungbae' in Gyeyoungwon.
Choimyeonghee Literary Museum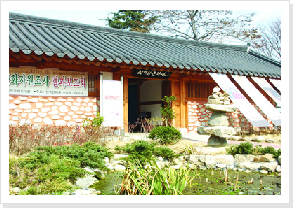 The writer of 'Honbul', Choi Myeong-Hui. Choi Myeong-Hui Literature Museum is the only literature museum in Jeonju that honors her cultural achievements. It holds various literary events that can interest citizens in literature and creation while centering on a project that unearths and sheds new light on the writer and her work. Also, it is a place for local cultural artists to communicate, where established as a specialty of Hanok village.
Oriental Medicinal Culture Center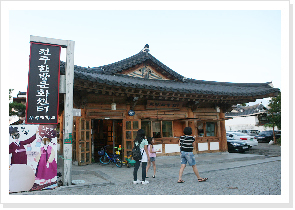 Address

53, Eunhaeng-ro, Wansan-gu, Jeonju-si

Phone

063-232-2500
The Oriental medicine and Oriental pharmacy is connected to the traditional living culture and the place oriental medicinal culture center oriental medicinal culture center resting the foot tired of the Chinese medicine soup made with foot and knuckle is the display, education, and Oriental medicine museum of the experienced unique in the interior. The times can cry the principles of the Oriental medicine in this place through the classification of four constitution · diagnosis, one health age measurement, Oriental medicine principle of treatment, Oriental Medicine bio experience of goods, and etc. The Chinese herb medicine is mixed with the water and one it fits for the constitution glass of Korean herbal tea is added. If it is the case, the body of the life and mind getting tired will be more comfortable.
Hanok Village Scholar Cultural Center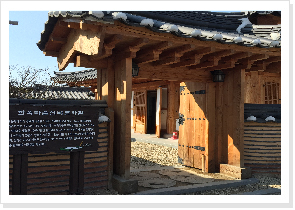 Address

102, Hanji-gil, Wansan-gu, Jeonju-si

Phone

063-288-5124
It is a place where you can appreciate the honored scholars' life, thoughts and world of art. Especially, you can feel the Hanok Village from 100 years ago, which was different from now, through the appearance of scholars who were gathered in the village during the Japanese colonial era. Unlike visual-only displays, experience facilities and programs that allows you to feel ideas of the lives of scholars are available, and the map of Hanok Village at the entrance of the exhibition hall contains footprints of Jeonju scholars which provide unusual journey.